Early in the morning on January 15, 1947, a woman came across a perfect posed, lifeless body of a young woman who had been cut in half at the torso, had pieces of her flesh removed, and had a deep cut across her mouth that stretched out towards her ears.
It was determined quickly by the FBI to be the body of aspiring actress Elizabeth Short, but giving her a name was only the beginning of the lifelong mystery that was about to unfold in what is now considered to be L.A.'s most infamous unsolved murder.
Episode Contents: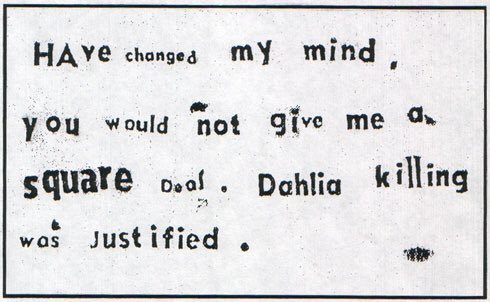 SUSPECT 1: ROBERT "RED" MANLEY
SUSPECT 2: MARK HANSEN
SUSPECT 3: LESLIE DILLON
SUSPECT 4: DR. PATRICK O'REILLY
SUSPECT 5: GEORGE HODEL
FOR MORE CRACKPOP:
Look out for a brand new bite-sized episode every other Sunday that you can enjoy on your commute to or from work or school!
AND if there's a mystery, conspiracy, or any other topic you'd like me to cover in a future episode- check out the "SUGGEST A TOPIC" section of our website. And don't forget to include your name so we can credit you if we choose to air your suggestion!
As always, for more content and to stay updated on all things CRACKPOP:
Follow us @crackpopnetwork on Instagram, Twitter and TikTok!
SOURCES FOR THIS EPISODE: